I think you'll agree with me when I say:
It's REALLY important to select fastest web hosting for your website
Ever since the google speed update was released, everyone seems to have the fastest website and page speed.
When choosing a Website Hosting you should first consider what your actual needs are (Disk Space, Price, Bandwidth, etc.). There are many reasons to start a website and it will affect the services and features you need.
As a Web Developer I created this advance guide to help you selecting fastest servers for your website hosting.
After That I will help you exact real-time proccess and tricks to optimize you website for maximum speed to get started RIGHT Now.
BEST part is that, I also take care about Search Engine Optimization good pratices while optimizing website for speed.
In fact, the strategies in today's post helped ThatMy.com reach Google's PageSpeed Insights score something like this: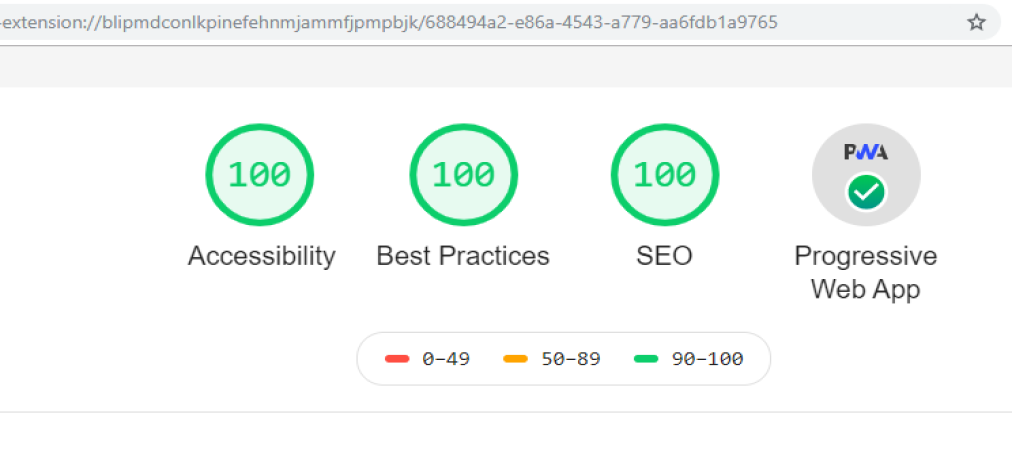 ( Perfect 100% on Google PageSpeed Insights. )
10 fastest Website Hosting companies in 2021
One common thing you need to Uderstand in life, You always get what you pay for It.
lets say you're going to buy car and your buget is under $20000, then you can't get tesla car neither features like that.
We need to be Realistic and way aware of companies falsy Promotions and Promices
We've done ALL the hard work and this article will guide you through the difficult process of finding the fastest web hosting.
During my host analysis I found top companies with exellent server Speed, performance & sequrity.
As I said, there are basically two sides of the web hosting service for page loading
Programming Language OR CMS (content management system)
Host server initial connection and responce time
Here is our Real Test data of the Top Hosting Providers Server Speed and Performance.
How to identify best high speed hosting
For finding out high speed website hosting, first thing you need to understand difference between Page speed vs Server speed
1. Page Speed
Page speed is a calculated by time required to load all content and resourcea on your page loads.
Website page has two states
First Contentful Paint (FCP) – User get's the first visual response of a page.
DOM Content Loaded (DCL) – Whole HTML document has been fully loaded and parsed with all resourses like, images, video, js, css etc.
You can evaluate your page speed with Google's PageSpeed Insights. PageSpeed Insights Speed Score
2. Server Speed
server speed is a calculated by downloaded data per second from server. Server Speed = Data Loading Speed / Time.
However host server speed depends on serval factors
Time to first byte (TTFB):- TTFB is the time required by your browser to start receiving information after it has requested from the hosting server
Data Loading Speed from server.
Server Side language Support for rendering into HTML.
Gzip compression :- software application for file compression, to reduce the size of your CSS, HTML, and JavaScript files.
server speed is our measurment to select our fastest web hosting service in 2019
How to check server speed
you can test your website hosting responds to request from different locations using pingdom. using pingdom you can test free accurate Worldwide Server Speed for your current host
Best server and page speed



Server Responce recommended time to first byte is 200ms-400ms, less is always better.
page speed between 1 to 3sec is good. Numbers of case-study already reveals, even delays of 1/10th of a second had a noticeably negative impact on their revenues.
If You are in a hurry here is the Fastest web hosting companies based on real test data & Server Speed Results
Importance of High-Speed Web Hosting
Disadvantages of Slow-Speed Web Hosting
Website loading speed an important factor for the user-interaction of a website, as well as the SEO.
As we know that website speed is an important part of SEO and delivering web pages to your audience.
Data from researching shows:


"About 50% of people will abandon a web page requires more than 3 seconds to load."

Also, some study cases claim:


"1-second delay in load time can lower conversion rate by 3.50%, reduce pageviews by 9.40% and increase bounce rate by up to 8.30%."

A slow website speed will frustrate users and encouraging them to use your competition instead.
Loading Speed is the one of the primary Google's search algorithm factors part.
Advantages of High-Speed Web Hosting
Page load time can be impacted by a variety of factors like image size, code, and videos
One-second delay can decrease customer satisfaction by 16%.
73% of mobile users say that they have found a website via their mobile device that is too slow.
A Good Website speed, you can keep customers happy and engaged, which will lead to increased sales and conversions.
47% of internet users expect a website to load in 2 seconds or less.
90% of the top five google result having loading time less than 3 sec.
You can check your using pingdom tool website loding time for diffrent loacation.
However, from hundreds of available host with their attractive offers and services, it's hard to find the best website hosting platform suitable for your website.
This guide will help you to find out the fastest web hosting Server to improve your Largest Contentful Paint (LCP) and First Input Delay (FID) in record time.
In this post I'am going show you list of High-Speed Server For Different types of Hosting
Like
Shared
Wordpess
Dedicated
VPS
Cloud
Small Business
When it comes to the Best Fastest Web Hosting of 2021, you need to look into the features that your new hosting company offers. You need to look into things like.
Let's dive right in.
The Fastest Web Hosting Companies
Leading Companies with Exellent Server Speed, Performance & Sequrity
Based on Their performance during ( - ) period .
1. Bluhost Web Hosting - 4.8/5
Bluehost hosting review
2. SiteGround Web Hosting - 4.7/5
SiteGround hosting review
3. A2 hosting Web Hosting - 4.7/5
A2 hosting review
4. Dreamhost Web Hosting - 4.7/5
Dreamhost hosting review
5. iPage Web Hosting - 4.7/5
iPage hosting review
6. GreenGeeks Web Hosting - 4.7/5
GreenGeeks hosting review
7. Hostinger Web Hosting - 4.7/5
Hostinger hosting review
8. InMotion Web Hosting - 4.7/5
InMotion Pricing
InMotion Basic

$2.5/month

InMotion Plus

$4.5/month

InMotion Prime

$4.5/month
InMotion
Fast easy and reliable
Bundle your auto
Fast easy and reliable
Bundle your auto
InMotion is a good web hosting service, but a lack of Windows servers and feature as compare to top leading hosts
90-days money-back guarantee
9. Godaddy Web Hosting - 4.7/5
Godaddy Pricing
Godaddy Basic

$2.5/month

Godaddy Plus

$4.5/month

Godaddy Prime

$4.5/month
Good for personal website
GoDaddy Features
Fast easy and reliable
Bundle your auto
Fast easy and reliable
Bundle your auto
Godaddy hosting plans cost are only suitable for a small website or purchasing the domain name.
Best for domain names, but they're a horrible reputation and consistency in uptime with their shared hosting plans
10. HostGator - 3/5
HostGator Pricing
HostGator Basic

$2.5/month

HostGator Plus

$4.5/month

HostGator Prime

$4.5/month
HostGator
Fast easy and reliable
Bundle your auto
Fast easy and reliable
Bundle your auto
Hostgator and GoDaddy shared hosting is worse in the top list.
Not recommended a host for any website.
Fastest Web Hosting Buyer Guide by types
Select Hosting Package by Cost, Speed, Platform & Location
What is WordPress
WordPress is an open-source PHP based platform that helps you to manage everything from a small personal blog to a large commercial site with tons of pages.
The WordPress CMS(Content Management System) is easily adaptable to any types of websites, from blogs to the e-commerce website. That's Why WordPress is the world's most popular Content Management System (CMS).
Recent research shows 27% of the Internet is Powered by WordPress.
Fastest & Cheapest Web Hosting Services For Wordpress
What is managed WordPress?
"Managed WordPress" is useful when your service provider looks after any server resources specific to your WordPress installation.
manage WordPress is performed some Automated task that the web owner has to perform in simple shared plan, like installing the platform, keeping it updated, optimize your site for performance and performing backups are usually included as part of your hosting plan.
Due to popularity gain and large accumulation of WordPress in CMS(Content Management System), top web hosting providers now offer managed WordPress hosting with one click installation.
The benefit of managed WordPress service, you do not have to worry about from installation, updating to the security of your website.
Fastest WordPress with Premium Support and Technologies
In my In-depth analysis tried out all most popular WordPress hosts as well as my partner's websites and compared their uptime, load time and overall reliability.
many popular providers many kinds of free website services. Here, we recommend the top of the best service provider, mostly used and recommended for WordPress development, to help you create a website with virtually no effort.
to find best WordPress Service performance we need to understand basic terms of software, cPanel, security, WordPress optimization, PHP version, MySQL version support, and other optimization.
Here 4 best services I found from 2016-2021 based in in-depth analysis.
Bluehost
Dreamhost
A2Hosting
SiteGround (Best but costly as compare to others.)
"Bluehost, Dreamhost, and SiteGroud are Officially recommended by WordPress.org."
you can visit their official page https://WordPress.org/hosting/ they have provided a very good guideline for WordPress.
Nowadays all hosting companies come with a separate plan for WordPress, like
WordPress
Managed WordPress
Managed Pro WordPress
Bluehost
Bluehost - affordable WordPress Hosting for Small Business and blog website
If you're a blogger who's looking to publish your content or sell products and services then this Bluehost is a great choice. Plus, it's WordPress hosting built on top of the trusted Genesis framework and is fully customizable with free marketing credits and essential services. like, security storage and many more.
Bluehost also announce their new service called Blue Spark.

Blue Spark service guide their users through the complex tools and efficiency they could be utilizing with WordPress.

What is Blue Spark?

It's free of charge service for everybody new to Bluehost as of leveraging WordPress .
It is specifically Designed to start the build phase of a new WordPress website without any programming stuff, Bluehost Spark is driven by a staff of WordPress experts specifically trained to assist everyone to get started with WordPress, to installing plugins, account access/navigation, and initial set up related questions.
Bluehost support people have already been trained to the best practices for WordPress and you will be able to help with navigating the Bluehost and WordPress dashboards, as well as ease selecting the right ideas and extensions for their WordPress website.
They having three plans for WordPress
1> basic($3.95) 2> plus($5.95) 3> Choice Plus($5.95)
1 Website(Unlimited with pro)
Free SSL Certificate
50 GB SSD Storage(UL with pro)
Free Domain for 1 Year
5 Parked Domains(UL with pro)
25 Sub domains(UL with pro)
$50 Marketing Credit($200)
A2Hosting WordPress hosting
a2 is a new rising WordPress service in the hosting industry. they never compromised with there speed and performance for their client.
For WordPress consideration a2 has fastest data delivery speed out of all tested service provider.
they also offer three plan for simple WordPress setup
Lite($3.92/mo)(single website)
Swift($4.90/mo)(unlimited website)
Turbo($9.31/mo) (additional turbo booster for fast loading speed)
SiteGround WordPress hosting
siteground also the very popular company, that offers outstanding support and server quality.
SiteGround also offers three attractive hosting packages, but for the best performance, we would recommend starting with Growbig plan.
Startup($3.95/mo) 1 website with 10 GB Web Space
Growbig($5.95/mo) unlimited website with 20 GB Web Space
Grow Geek($11.95/mo) private SSL and IP with 30 GB Web Space
Dreamhost dreampress for WordPress
Dreamhost also one of the most popular WordPress services provider with Officially recommended by WordPress.
But I will give lower preference over other BlueHost and a2 on there pricing support and technologies
$7.95/mo for managed WordPress plan
features.
affordable managed WordPress plan
$3.95 (best in class)
420ms
free marketing credit
managed WordPress plan
$3.95
Limited disk space & bandwidth.
best security
fastest WordPress hosting.
360ms.
turbo mode for WordPress.
costly as compare to top two managed plans.
All above provider manage their WordPress sites worry-free via automatic updates, caching, daily backups and a content delivery network (CDN) also offer themes and a free plugins for WordPress plan.
Cheapest Wordpress Host provider
Many branded hosting provider start their basic plan with a very small amount for three or one year plan.
we list out cheapest web hosting providers, they had awesome loading time, uptime and offers for the small business.
we strictly warn, before purchasing cheap hosting please don't sacrifice for a few dollars
Because saving few dollars will cause you long time worry about from installation, updating to the security of your website.
So carefully go for any cheapest service
if your budget is limited, then I personally suggest you go for
Bluehost
Dreamhost
SiteGround
Because they all provide a very reliable solution for your hosting.
May they cost you little bit small amount but you never need to worry about from installation, updating to the security of your website.
Bluehost :- good speed, uptime, and Easy 1-click WordPress install WordPress with SSL and free web builder.
Dreamhost :- provide good speed, uptime, SSL and they also not make compensation to buy a three-year plan for discount offer. with 97-day money-back warranty.
Siteground :- best known for strong performance and premium support. they also provide SSL and Cloudflare integration for free.
But, this section is about the cheap hosting provider, so we list our the top three cheapest hosting providers.
Cheap Web Hosting Provider
PHP 7 Support.
Cheapest Rate for Starter.
No SSL with Hosting
Optimized for WordPress.
cheap shared & WordPress plans.
Free page builder with every plan.
Ultimate speed performance.
free essential services.
Drag and Drop Site Builder.
1000+ ready templates & themes.
Marketing Credits for Free.
shopping carts and PayPal integration.
iPage falls short on the loading time
.
Fastest Web Hosting for Small Business.
if you looking for host-provider suitable for your small online business, then you can select any of following service provider with WordPress or shared hosting plan
Bluehost
SiteGround
A2

Every host having their own Advantages and Features

"Bluehost and Dreamhost" are well known for reliable and cost-effective plans. whereas "A2 and SiteGround" are known for their loading speed and support.
Many companies claim that they are the best for small business. also shows some promotional offers to attract website owner.
But be careful when you are going to create your online business. because free features provided by most of the companies are only suitable for blog portfolio etc.
But when you are going to establish your online appearance on the internet you must have to focus all other important factor required to glow your online business.
You Have Any Idea Why Bluehost, SiteGroud, and DreamHost have become so popular?
not because of they are offers very attractive pricing packages or free service.
they popular due to their suitable environment to grow your business
they not only provide hosting but also provide support for numbers of plugins, latest programming support, and integrations.
Security is essential for every website as per google guidelines. especially If your intention to sell products and services, you must have to install Secure Socket Layer (SSL) and Transport Layer Security (TLS) otherwise most of the search engine is not going to rank you in there list.
These technologies encrypt the data that interchange between a customer's computer and your company's servers to safeguard the information from people with wrong intentions.
the best provider for Small Business
Small business essential Free Service
Easy 1-click WordPress setup.
Free web builder.
Introducing WordPress pro .
Optimized for Business Need.
best WordPress optimization.
Free CDN. integration.
Award Winning Support.
Support all Latest Technologies.
super cashing service to reduce data pulling requests.
faster WordPress loading Speed(360ms).
Support Python, MongoDB, Node & New Tech.
Easy API Integration.
separate DreamPress for WordPress.
No. of plugins and themes available.
best support and online guide available for every operation.
Scalable service that allows users to manage their WordPress sites worry-free via automatic updates, caching with excellent support.
Fastest Cloud Hosting Provider (Easy and Under Budget).
what is cloud storage?
Cloud Storage is a cloud computing model in which data is stored in logical pools. accessed over the internet
It is maintained, managed by a cloud storage service provider.
also, you can read a brief given by Wikipedia
In Cloud Web Hosting operation, your website fetches as well as stored data from multiple web servers.
because of cloud hosting's utilization of multiple servers for fetching and saving data gives it special advantages more than regular hosting.
For example, in case your website encounters an unexpected traffic spike, it may pull information from the other server to avoid slow web page loads rather than the website going down. Additionally, cloud hosting makes it extremely simple to level resources up or straight down, as they required.
If you are not worried about your budget on hosting expenses, then you must know
Enterprise-level, cloud companies like Amazon Web Services, Microsoft Azure, IBM, and Rackspace are also available. Though these are technically cloud hosting services
Amazon and Microsoft is the clear winner in this list with their AWS covering near 70%+ of the cloud market
they are most suitable for Enterprise-level business website
while we also pick a list of clear winner for cloud services provider from traditional providers.
important Lookup
$5/month
512 MB RAM.
20 GB Storage.
2 TB Transfer.
$80/month
4gb RAM
40gb space
5tb transfer
It's high-performance managed WordPress cloud hosting provider with top class functionality, empowering your website to run smoother and securely
Fastest Shared Web Hosting.
This is the most common and affordable plan of almost all popular services provider.
In Shared packages providers store pages for multiple Websites, every website has its own Internet domain name with the same or different website owner, from a single Web server.
Although shared hosting is a less expensive way for businesses to create an online presence, it is usually not recommended for Websites with a high amount of traffic.
Affordability is the most important benefit of Shared Web Hosting. However, most Shared platforms are also managed, which means that users do not have to worry about things like server management and platform patches.
Disadvantages:-
In unmetered Shared Hosting, you are sharing the resources of a server with multiple users.
Specific allotment of resources (RAM, CPU, Speed etc) is not guaranteed for your website.
Not suitable for the high amount of traffic
We find out several affordable shared packages provider with easy upgradation service so you can find the perfect shared hosting package for your website needs.
Best Shared Web Hosting Provider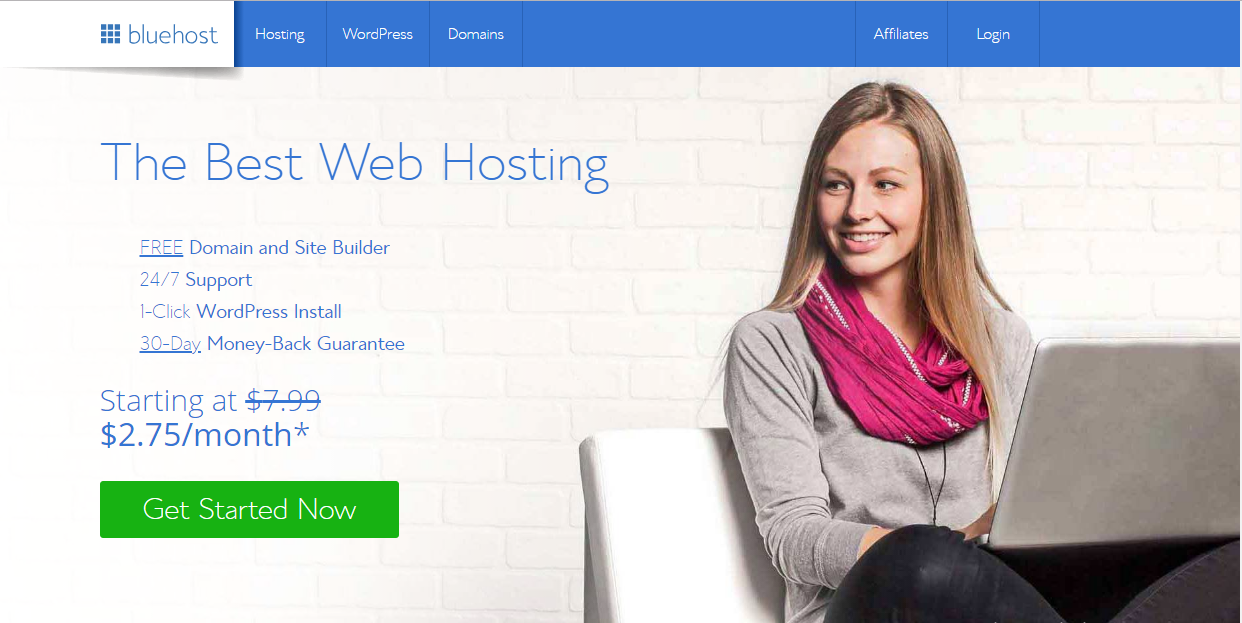 blue spark support.
Vast programming support.
Ultimate speed performance.
Optimized for WordPress.
Easy WordPress setup.
Vast programming support.
Ultimate speed performance.
Optimized for WordPress.
speedy performance.
Vast programming support.
Ultimate speed performance.
Optimized for WordPress.
Offers quality hosting packed with extra features with a free email account, free CDN and unlimited bandwidth.
High-Speed VPS hosting
What is VPS Hosting?
VPS stands for Virtual Private Server, in which provider offers an environment which provides for means such as RAM and CPU (central processing unit) to be added on your account. This accomplished by virtualizing a Dedicated storage space and splitting the resources between the users on that server.
In VPS, you are guaranteed resources for your website, however, you are often required to manage the server yourself.
As compare to shared plan VPS is too costly and not affordable and required for small businesses.
VPS is only recommended if you having a lot of traffic each month (greater than equal to 2lac +)
There any many benefits of VPS if you're ready to afford their charges. some of them are as follows.
Users will be assured the time on their VPS web hosting account. Which means that your account will be allocated to the fixed amount of RAM, CPU, and Disk Storage you've selected regardless of what others on the other website load and traffic. This allows for higher stability and performance of your website.
You also usually do not share the Operating System with any other users, giving much protection for your site files.
You also do not share the Operating System with any other users (you'll not get these benefits in a shared environment), providing better security for your website files.
Differences Between Shared And VPS Hosting Service
Users of Shared packages will share resources around the server their particular websites take. There is no assurance of RAM amount or CPU configuration with Shared environment.
Shared hosting likewise does not give full central access to the server, instead of VPS hosting where users are given complete root entry to perform instructions and help to make changes and configuration on their hosting environment.
$27.99
75Gb SSD Starage.
4TB Bandwidth.
4GB RAM.
$32.99/month
75GB SSD Starage.
2TB Transfer.
4GB RAM
$80/month
40GB SSD Storage.
5TB transfer.
Excellent Performance & Security.
All above service provider offers full root access with development helpers and advanced backup system.
Web Hosting Uptime, Speed and Support Comparisons.
hosts services based on Uptime, Speed and Cost. tested for Wordpress
PROVIDERS
Bluehost
Siteground
A2 Hosting
Dreamhost
iPage
GreenGeeks
Hostinger
InMotion Hosting
GoDaddy
Hostgator
A Small Orange
WestHost
| START PLAN | UPTIME | SPEED | WORDPRESS SUPPORT | SSL WITH DOMAIN | SUPPORT | RATING |
| --- | --- | --- | --- | --- | --- | --- |
| $2.75/month | 99.99% | 420ms | Best in Class | yes | 10/10 | ★★★★★ |
| $3.75/month | 99.99% | 400ms | Best in Class | yes | 10/10 | ★★★★★ |
| $3.92/month | 99.90% | 360ms | Best in Class | yes | 10/10 | ★★★★★ |
| $2.59/month | 99.94% | 600ms | Best in Class | yes | 8/10 | ★★★★ |
| $1.99/month | 99.97% | 680ms | good | yes | 7/10 | ★★★★ |
| $3.95/month | 99.90% | 570ms | good | yes | 8/10 | ★★★★ |
| $1.45/month | 99.90% | 500ms | good | yes | 8/10 | ★★★★ |
| $5.92/month | 99.99% | 600ms | best | yes | 10/10 | ★★★★ |
| $1.99/month | 99.94% | 780ms | best | yes | 7/10 | ★★★ |
| $3.95/month | 99.94% | 880ms | Average | yes | 6/10 | ★★★ |
| $6.39/month | 99.97% | 790ms | average | yes | 9/10 | ★★★ |
| $3.50/month | 99.97% | 990ms | bad | yes | 9/10 | ★★ |
Web hosting FAQ
What Is Web Hosting?
A required thing for any website or web application to get publish or live to get service to your user through the internet.
Hosting of your website is the physical location of your website over the Internet, In another word, we can say, online storage center that stores the information, images, video, music and other files that need you to need to serve your audiences.
Service providers responsible for maintaining the server where the data associated with your website resides as well as manage the technology that makes your website connect to the Internet.
Types of Web Hosting
Most of the hosting provider provides 5 types of web hosting:
Shared hosting
Virtual private server (VPS) hosting
Dedicated server hosting
Cloud hosting
Managed hosting
Dedicated server hosting
Dedicated Hosting gives website owners the full control over the server of their website on which they are stored.
The server is exclusively high rented by you and your website is the only one stored on the server that is the most important difference between shared hosting and dedicated server.
Your site's performance won't be affected by other websites usage or traffic . You also get more advanced features and robust security.
You have full root and admin access, which means control over everything from security to the operating system and I/O Operations.
Dedicated servers cost more than all of the other options and only recommended for those with high traffic that need high control levels and a better performing server.
How you should choose web hosting
While choosing the host, the speed, display price, and features should be considered according to our requirement, many times we get caught up because of the company's converged description.
When choosing hosting all the time, we should know about their feature and limit. For example, a hosting provider offers good speed and service but the features are limited.
If we create a small website then it is not a problem, but if you create a website in which server side code is used (eg php, node, python) and database is also used, you need powerful hosting.
And if you have a lot of integrations and data manupulation in your website, you need managed or language specific hosting.
But good news is that most people buy hosting for blogs and if you are one of them, then you can use shared hosting and basic managed hosting in the starting year without any problems.
The web technologies is also responcible for website speed and execution, So selection of website Hosting package, depends on platform, CMS (content management system) and backend Language Like PHP, Node Js, Python Etc.
It's based on Server responce and sever side code rendering process.
If you have a static website (pure HTML, CSS, JS code) and want to host, you can host on any shared hosting or free web hosting like AWS, Firebase, GitHub Pages Etc.
If you have CMS like Wordpress to Host, then you need to think about more powerfull hosting plan that you feel has value, under buget and simplicity from it as an website owner.
Here are some important things to keep in mind besides web hosting speed
best Server Response Time:

Server response time is the first byte receiving by the client-side after a request. While some top hosting providers maintain response times of at least hundreds of milliseconds (ms), some others have response times between 1 or 2 seconds. Google recommends that try to keep the response time below 200ms. At least good.

Control Panel vs Plesk

Both typically uses the control panel type. Both are working great. however, according to my experience, Linux is better for PHP, while Plesk is the best choice for an ASP.NET-based website.

Disk space type and size SSD Storage

This is the most important thing to check. mostly two types of hosting spance are offered SSD and HDD. SSD are much faster than the HDD in server load and normal condition.

Money-Back Guarantee

Most of the host will refund your money in 30 days if you're not satisfied with their service.

Support Team

There Support team should respond on Time whenever you need, help, or some configuration. Nowadays many hosts support basic website setup and integration.

Email Accounts

If you are creating a website then an Email account is an essential thing to have. But you can buy an account from any third-party provider Because many of them provide very powerful automation and a productive environment.

SSL Certificate

SSL Certificate can easily set up by a CDN provider, But if your provider is including them in your package with additional features then you should consider that.
Today, I want to dive deeper into which is fastest web hosting in 2021

ACTUALLY is,
So, let's dive into how you can Increase Your Site Load Speed. Ready?
During my host analysis I found top companies with exellent server Speed, performance & sequrity.
As I said, there are basically two sides of the web hosting service for page loading
Programming Language OR CMS (content management system)
Host server initial connection and responce time
Why Are You Starting a Blog?
EVERY hosting plan having different results for both of the above points
That's why we choose most popular CMS from web empire, you may aware about the stats
More than 30% of overall website powered by wordpress CMS,
40% of Top Ranking website within 10K build on WordPress Platform.
So, all result for this section are TESTED on same ready state wordpress setup with equal internal, and external requests.
Myth Related to uptime
Do you think uptime is REALLY MATTERS?
Many companies as well as websites miss leading people about hosts UPTIME
But if you no with the use of free CDN, Advance cashing now a days we no need to worry about service provider uptime
We will learn that tatics in our optimization section.
Conclusion
The only question is, which side are you going to pick?
Let me know in the comments.