Disclosure: This content is reader-supported, which means if you click on some of our links that we may earn a commission.
Do you need professional image processing software on Windows or macOS systems to perfect your photos? Both beginners and professionals need to edit and process photos before uploading them to photography websites, social media, online albums, and other platforms.
The best image editing software can help you focus on the image itself, highlight key subjects, and transform ordinary photos into genuinely incredible works of art. But for most photographers, the question is how to choose the right software to complement their skills.
The best image editing software recommendations
There are many different market options, from well-known brands (such as Adobe's Photoshop and Lightroom) to simple and useful tools (such as Canva), and even some excellent free products. This article will present some of the best image/photo editing software, selected mainly for
Popularity in the market
Main functions of each software
How the software operates and its primary uses
Adobe Lightroom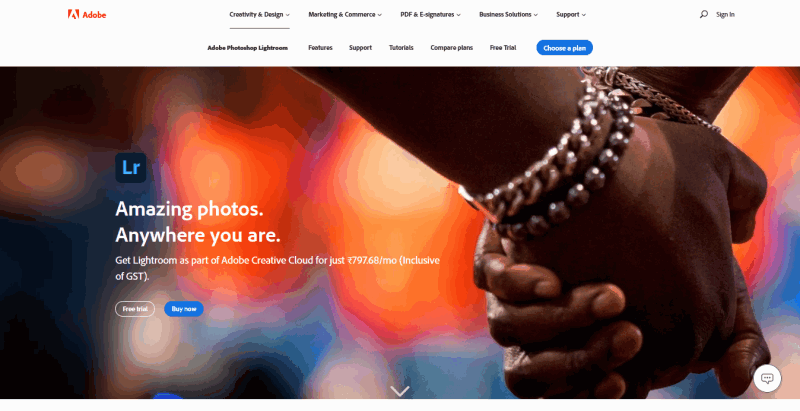 Adobe has always been the gold standard in the industry when it comes to image editing software, and if you think Photoshop is too complicated and cumbersome, you'll love using Adobe Lightroom for all the stunning results. It allows you to edit your images in an intuitive, easy-to-use interface and offers many great features.
Face detection for photo organization
Camera and lens-based calibration
Brush and gradient adjustment
Repair and blurring tools
Presets and professional filters
Customizable slider
Multi-device support and synchronization
You can get both Lightroom and Photoshop in the Creative Cloud program, and if you choose to use Lightroom, you should be happy to know that integrating Envira Gallery with WordPress will allow you to sync your Lightroom image library with your website.
Skylum Luminar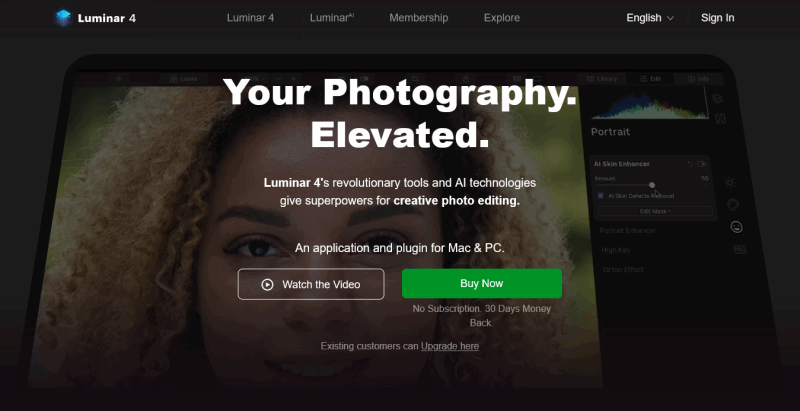 For many reasons, Luminar has quickly become one of the most popular editing tools for professional photographers. First, you pay a one-time fixed fee for this software, and unlike Adobe and other software companies, Skylum does not have a monthly subscription.
Luminar is also a one-stop photo editing store that can be used either independently or even with a plugin for Apple Photos.
Additionally, Luminar's popular AI slider automates various fixes, including fill light, sharpening, color grading, and other basic adjustment options. Overall, Luminar is a strong competitor to the Adobe family of products, with key features includes.
AI editor/slider
Exclusive filters (such as Sunrays, which add realistic sunlight to an image), top/bottom lighting filters, Orton filters (known for The Lord of the Rings, which blur the rest of the image when focusing on a spot)
Adjustment layer
Image layer
Presets for DJI drone photos
Adobe Photoshop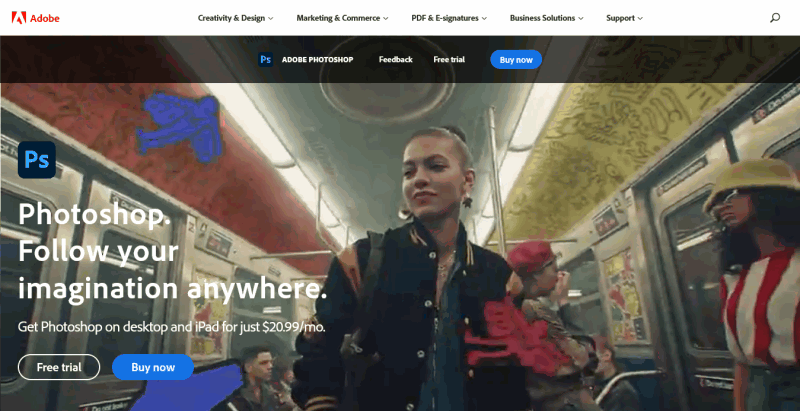 If you need Adobe Photoshop, you can read the detailed Adobe Photoshop review.
For artists, illustrators, designers, and hobbyists around the world, Photoshop is the most popular and preferred image editing tool.
While it's masking, retouching, and layering features are still among the most compelling on the market, this may not be the best choice for simple, basic photo retouching, a tool that Lightroom happens to retain. Simply put, Photoshop is designed for the professional who needs all the fancy effects that
Sophisticated retouching and beautification features
wide range of filters and brushes
Multi-layer editing
3D Design
Professional editing tools
The most famous image processing software
You can get both Lightroom and Photoshop in the Creative Cloud program. Unsure which one to choose? Check out this article of ours.
Capture One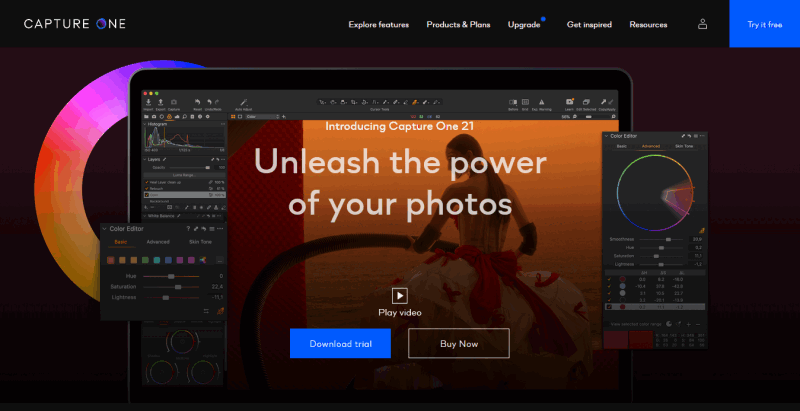 Capture one is a RAW image editor developed by the camera company Phase One, similar to the other software in the article list, but with some significant differences. With Capture One, you get.
Customizable interface: you can change the program's layout to your liking and even create and modify keyboard shortcuts.
Layers: not all editing software has layers, and while numerous adjustments can be made on each layer, Capture One does not exhibit any jams.
Advanced color editing: sliders to adjust the granularity of color changes (even for the same color) for greater flexibility.
Notes: taking notes or simplifying collaboration.
Speed: Better performance than many professional-grade competitors when processing large RAW files of more than 20 megapixels.
There is an option to pay a one-time fixed fee, which is twice the Adobe Creative Cloud price, despite the monthly plan.
ON1 Photo RAW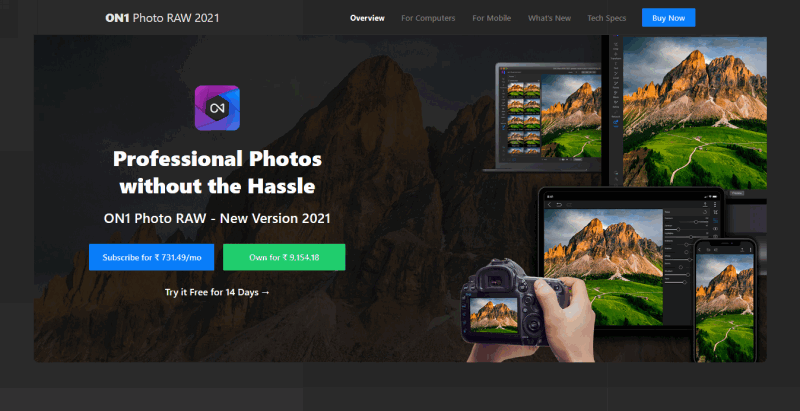 ON1 Photo RAW is a complete photo editing software that can be tried for free. Not only is it easy to download and install, but it also comes with hundreds of presets, a rich set of filters, and other solutions that will help you enhance your pictures immediately.
Moreover, ON1 Effects can be used on any operating system.
With photo editing, brushes, masks, and other processing tools, you'll get 170 different effects and even add-ons for Lightroom, Aperture, and Photoshop! Its features include.
Rich Filters
Custom Presets
Textures and borders
Real-time adjustment and preview
Can be downloaded and installed on any device
Selective application of effect options
Corel PaintShop Pro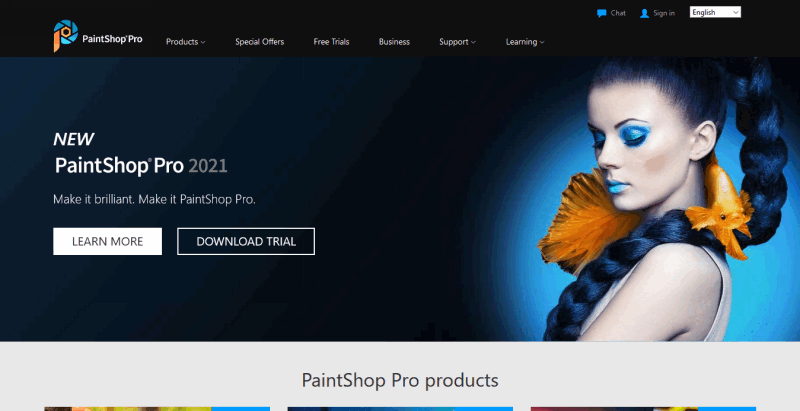 Corel PaintShop Pro is one of the most suitable options for those who want an easy and effective way to upgrade their images.
At first glance, although it may not seem like the most advanced tool on the market, it comes with many features that can take images to the next level and at an affordable price.
As with other software, you can pay a fixed one-time fee to obtain a license and then access tools such as textures, backgrounds, brushes, ETC.
Moreover, new features are always being added to this application, which currently includes.
AI Enhanced Presets
360° photo editing
Excellent user experience
Graphic design templates
Photo editing options, such as blurring and restoration
Introductory Learning Tutorial
ACDSee Photo Studio Ultimate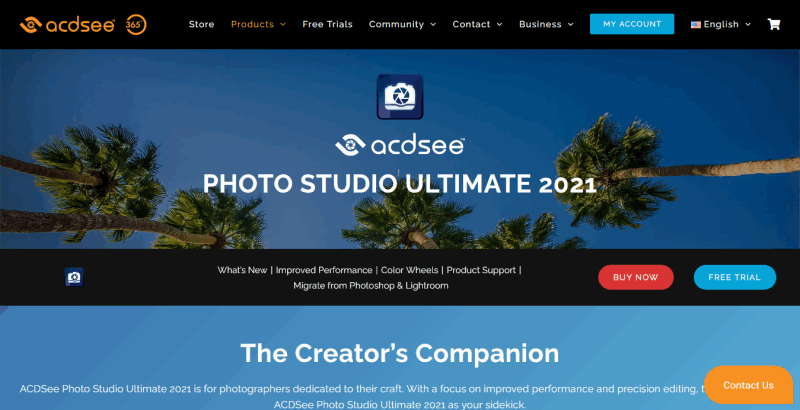 ACDSee Photo Studio Ultimate is an up-and-coming competitor in the photo editing field that, until recently, still didn't attract the attention of most professionals. It is an all-in-one photography software solution that does everything you need in a straightforward interface, with some powerful features worth mentioning.
Edit source files directly from the drive without importing
Facial recognition, a reliable method for organizing and indexing images
Two types of purchase: one-time purchase and monthly subscription
GIMP

GIMP is a free professional photo editing software that works well on Windows, macOS, and Linux systems to help you retouch photos, beautify compositions, image enhancements, and includes a built-in file manager.
Because Gimp supports all formats and has a range of features that help with photo compositing and image retouching, many photographers consider it an entry-level alternative to Photoshop and Lightroom.
Photo enhancements such as correction modes and vignetting
File management and optimization mode
Digital Processing
Cloning and retouching tools
Support for multiple plugins
Canva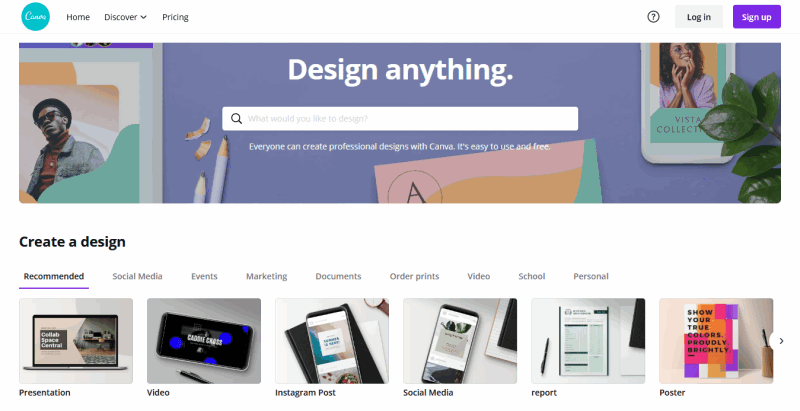 Canva is a simple graphic design software distributed on a freemium model with a wide range of photo editing tools and products.
Unlike some other editing software that you can download on your phone for iOSAndroid and edit photos instantly, Canva Marketplace has a large number of templates, images, cards, and icons that make it easy to create visual content for your website or blog. You can use the simple drag-and-drop editor to adjust individual elements of an image and add fonts and templates to your pictures (if you want to use them on your website.
Over 8000 templates
Photo blur and vignetting
Image cropping and straightening
Image transparency tools
Design grid and photo frame
Stickers and badges
Add Texture
PicMonkey
PicMonkey is a complete graphic design software package that allows you to edit images, make collages, retouch/crop photos, and more, helping you develop your design skills, get creative, and create artwork with ease.
With a free trial, you can test all the features of PicMonkey before you buy, and the subscription plan is very affordable, which makes it one of the cheapest photo editing options on the market.
Basic filter
Collage effect
Large number of templates
Blank canvas design
Automatic resizing for social media
Pixlr.com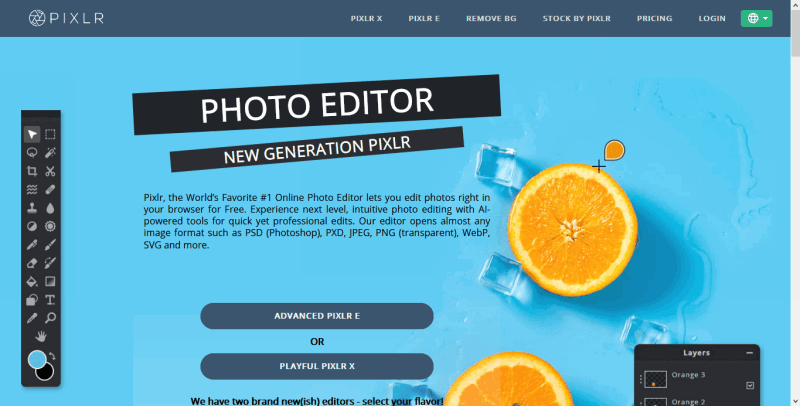 You can download desktop or mobile applications as needed, but Pixlr is another excellent online image editing software, and you can even choose to upgrade to Pixlr X if you need more advanced editing options.
Like Photoshop, Pixlr allows you to add images to a blank canvas, create unique effects, and add filters on the fly.
Over 2 million free effects
Filters and overlay layers
Creative editing applications
Mobile iOSAndroid, the desktop, web version
Various Pixlr versions
Snappa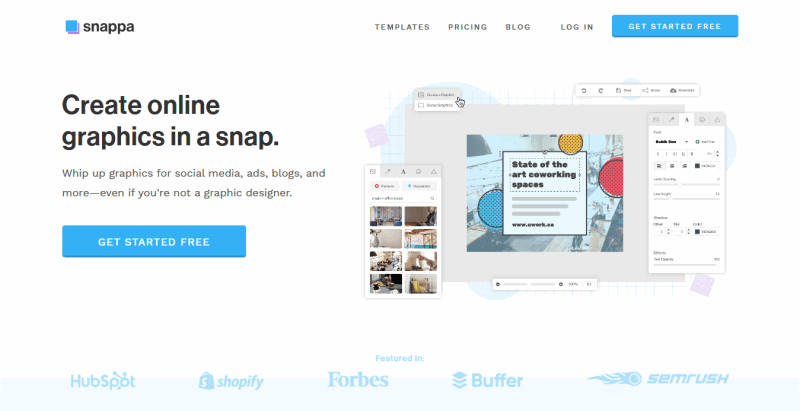 Snappa is an online graphics and design software for photographers who want to transform their photos into various finished products.
Maybe you're looking for a way to convert your photos into social media banners or blog testimonials. Snappa helps you do that by adding new sizes and effects, and you don't even have to download any content to get started quickly.
Drag-and-drop photo editing
Image size template
Provide gallery photos
Add graphics and text in seconds
Share images on social media
PortraitPro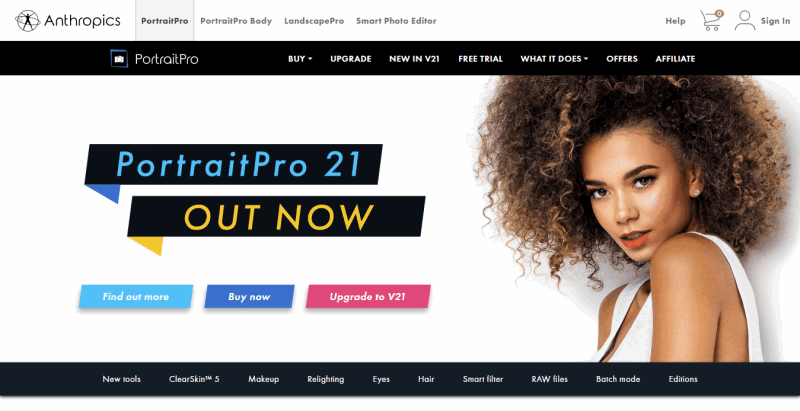 PortraitPro is a professional-grade image editor designed for photographers specializing in portrait photography.
PortraitPro allows you to edit skin tones, remove spots or wrinkles from your face, add makeup effects, and more, plus you can add effects to fix problems like low light or sagging cheeks.
Advanced Layering Options
Smooth skin
Wrinkle Removal
Makeup tools
Award-winning slider tools
Fotor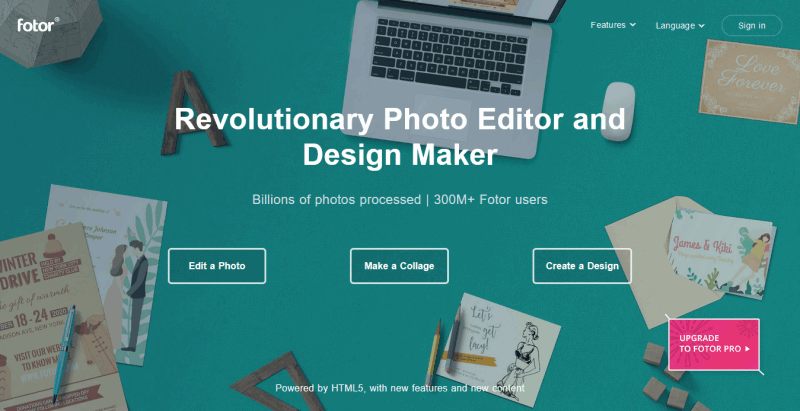 Fotor is a famous cloud-based photo editing software with more than 300 million users. You can use the free desktop version for WindowsmacOS with all the features available in the online version and check the effects on your photos with the zoomable option. The operator interface is straightforward to use, and the software can open RAW files and merge images in individual layers.
Cloud-based software can help you save unfinished designs for continued editing in the future. This way, you can start where you left off, upload the images to your website, and start getting creative.
Photo Editing Suite
HDR effect
Filters and image retouching
Portrait Retouching
Design Templates
Hundreds of fonts, stickers, and shapes to choose from
Inkscape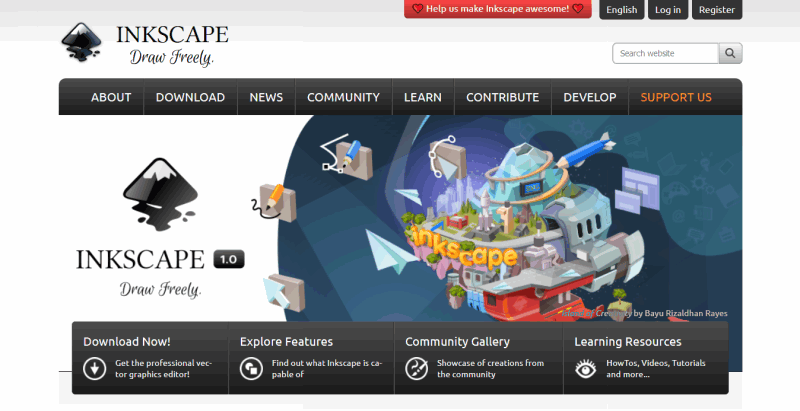 Inkscape is another completely free editing software, perfect for beginners. You can download the compiled desktop version or, if you wish to customize and compile it yourself, you can access the source code.
Like Photoshop, Inkscape is designed to give you complete control over your images.
Whether you want to clone objects, manipulate the colors in an image, or overlay text, it's got it all.
Color Selector
Multiple text formats
Copy and paste object cloning
Calligraphy Tools
Available extensions and plugins
DxO PhotoLab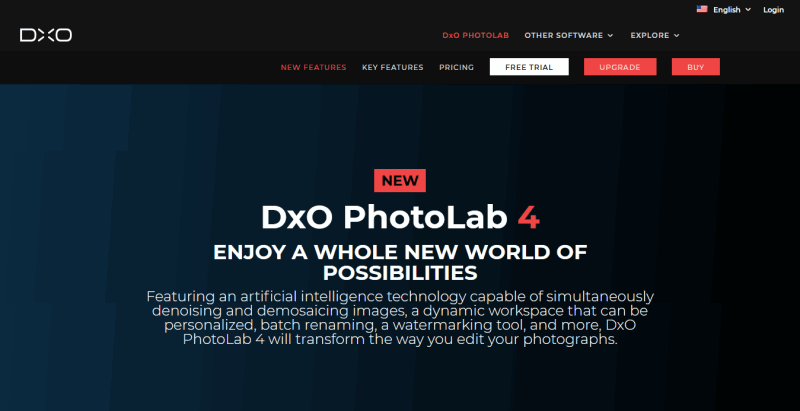 DxO PhotoLab is a reliable photo editing alternative that converts RAW images to JPG smoothly and works well on both Windows and macOS systems. The program offers a full set of processing and correction tools that are sufficient for professional photographers' needs.
U Point local adjustment technique
Manual and automatic modes
Customized Archives
Multiple optical corrections
30-day free trial
Affinity Photo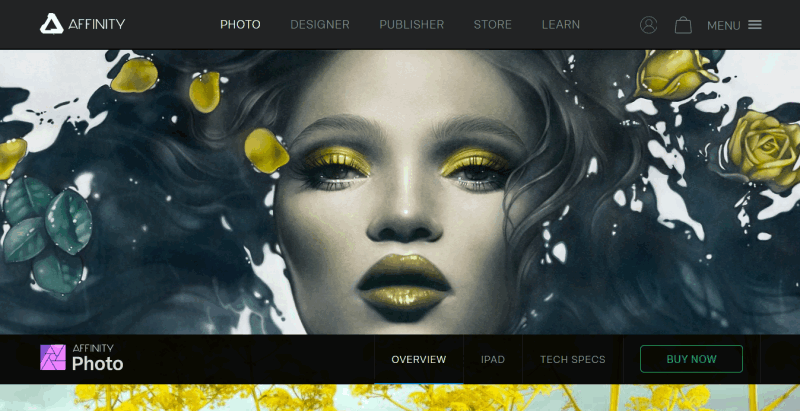 Serif Affinity Photo becomes a strong competitor to Adobe Lightroom and Photoshop, but it would be fairer to compare it only to Photoshop, considering their same interface and similar features.
Affinity is primarily a vector graphic design program with a mix of vector and pixel art environments, and of course, its best feature is its price - one of the cheapest professional photo editing solutions on the market.
If you have CMS like Wordpress to Host, then you need to think about more powerfull hosting plan that you feel has value, under buget and simplicity from it as an website owner.



Server Responce recommended time to first byte is 200ms-400ms, less is always better.
page speed between 1 to 3sec is good. Numbers of case-study already reveals, even delays of 1/10th of a second had a noticeably negative impact on their revenues.
More than 30% of overall website powered by wordpress CMS,
40% of Top Ranking website within 10K build on WordPress Platform.