Disclosure: This content is reader-supported, which means if you click on some of our links that we may earn a commission.
The difference between shared web hosting (mostly used web hosting) and dedicated WordPress hosting has become a hot topic, and we are no stranger to it.
In many comparisons, discussions, and surveys, we always come across many exciting points of view and different opinions.
However, it may not be as easy as it seems to compare the two.
In this article, we will discuss what each of these two hosting types means in developers and regular users' eyes, then present their clear differences, and finally give the best-recommended solution.
The difference between web hosting and dedicated WordPress hosting lies in the features and services customized specifically for WordPress.
Managed WordPress Hosting is like a VIP service for WordPress sites, automatically handling tasks such as updates, backups, optimization, security.
For you, while web hosting usually requires you to do these tasks yourself.
Shared Hosting vs. WordPress Dedicated Hosting ( Which one is better for you? )
When people talk about shared web hosting solutions, it usually means cheap hosting services.
In fact, you will find many shared hosts that offer fully managed platforms or fully managed services and are often referred to as managed WordPress hosting.
For shared WordPress hosting, where your site shares hardware resources with other sites on the same server.
Managed WordPress Hosting adds a range of customized feature services and performance optimizations that are better than regular hosting plans.
That's why there is much cheap WordPress shared hosting (e.g., $3.95/month for SiteGround) and expensive Managed WordPress Hosting (e.g., $30/month for Kinsta).
In practice, Managed WordPress Hosting from various companies powered by different underlying architectures, such as shared hosting, VPS, cloud hosting, dedicated servers, etc. Nevertheless, we will take the generic terminology in this article and treat shared hosting and Managed WordPress Hosting as different entities. Even though it may not be technically correct, this approach should be appropriate considering how most people use both terms.
The main difference between web hosting and Managed WordPress Hosting
Note: The dedicated server and the managed hosting differ from each other.
what is a Dedicated Server
A dedicated server gives you more freedom and control over your hosting functionality. However, this means that the server's maintenance, including security, backup, version upgrade, and other tasks, must be performed 24/7.
Managed hosting gives you time to grow your website without worrying about technical management, security, backup, version upgrade, and other essential tasks.
I mean, you can save much time to focus on growing your business. It is a cost-effective and hassle-free way to host a website, and you can rely on effective security.
Shared Web Hosting
Web hosting (shared hosting) puts a large number of different websites into one server to reduce costs, and It may sound negative, but it is not, and web hosting is very useful. If not, we may have to spend several charges each month to host our websites.
For example, web hosting is an excellent solution for a proof-of-concept site or a hobby site, or even for a small business that needs nothing more than a simple online business card. If you choose dedicated WordPress hosting for such a project, it will obviously create a lot of waste. With shared hosting, you can run more than 10 such sites on a single server.
Sometimes you may be sharing server resources with dozens or hundreds of other sites, meaning your site may be slowed down by what's happening on adjacent websites. High-quality hosting providers like BlueHost and SiteGround will avoid overloading their servers to stop this from happening, but many cheap shared hosts will often overuse their hardware resources.
Web hosting usually provides a cPanel dashboard, which, while having many useful features (such as one-click WordPress installation), lacks many advanced features compared to Managed WordPress Hosting To manage your website.
The following image shows the SiteGround dashboard.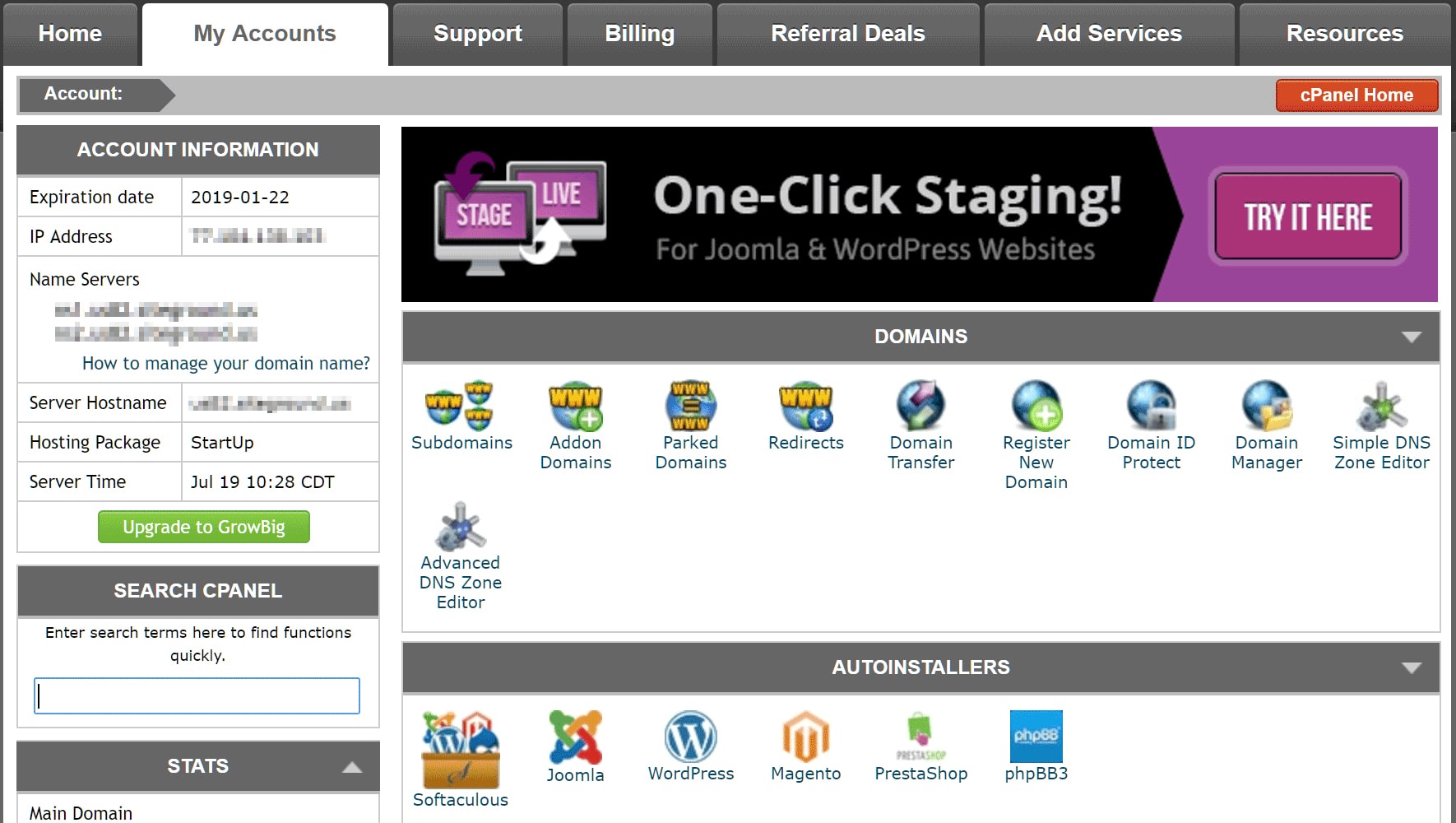 Managed WordPress Hosting
Managed WordPress Hosting provides some specific services, performance-optimized features, and other additional features. For example.
Improving site loading speed, as each parameter has explicitly been set and optimized for WordPress.
Provide tools that are easy to install and manage and provide a test environment to allow you to modify your site more securely.
Helping you maintain your site through features such as automatic updates and automatic backups.
Use security rules optimized for WordPress to protect your site better.
In addition to these features, hosting providers often offer custom dashboards. For example, the following image shows how the Kinsta dashboard views.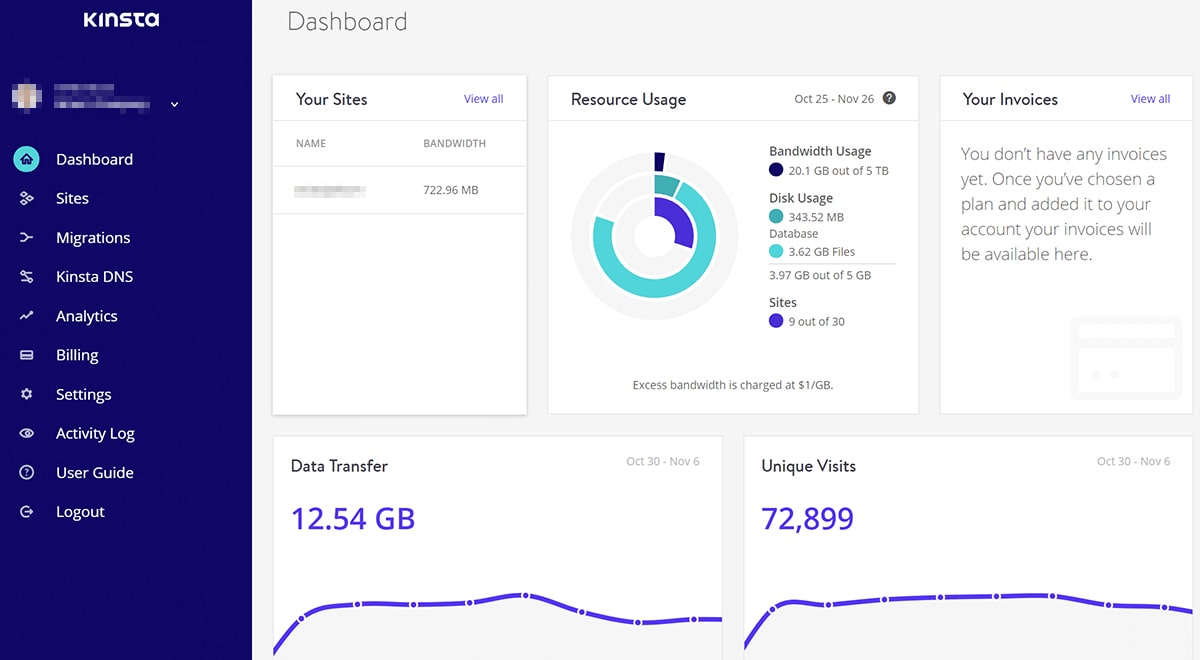 In addition to looking better, you can perform several useful actions directly from the dashboard, such as managing plugins: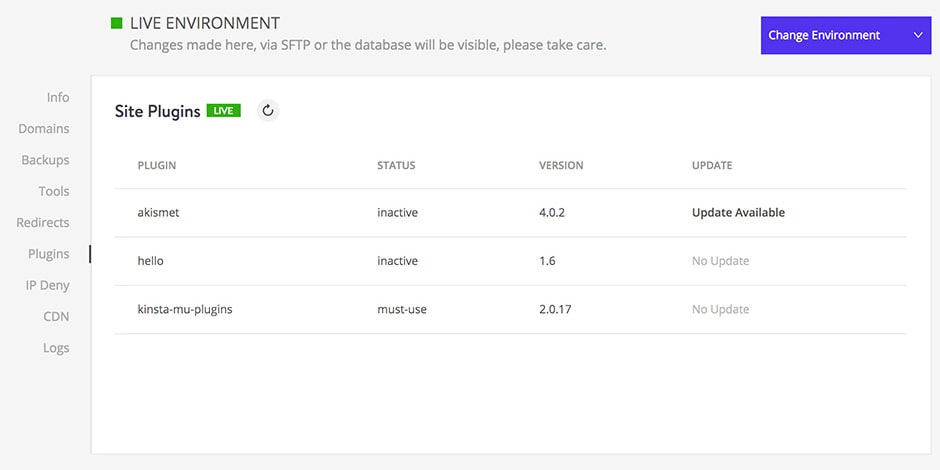 To view automatic backups or to perform a new backup manually.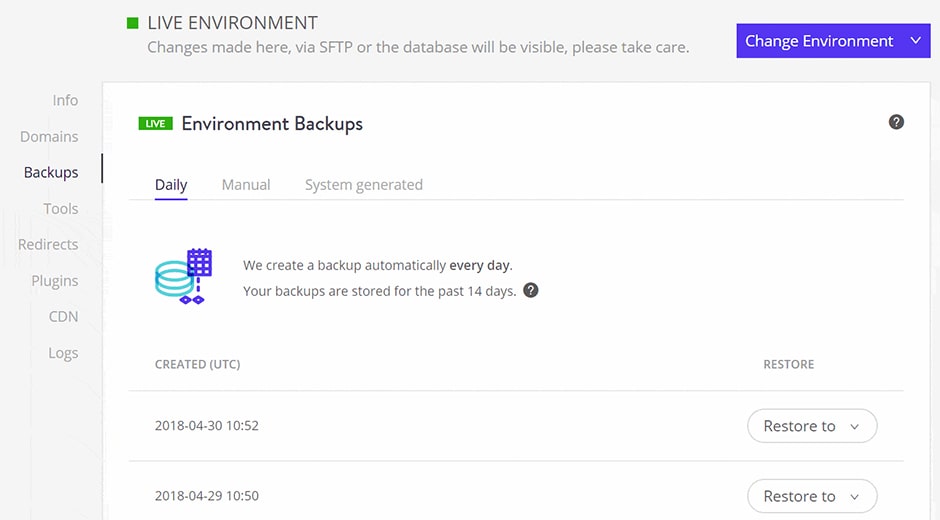 Not all WP dedicated hosts have dashboards that look like Kinsta, but most offer better upgrades than cPanel. However, in exchange for these features, your site usually sacrifices the maximum number of visits allowed per month.
Advantages and disadvantages of web hosting
As you probably already know, most of the advantages of web hosting compared to Managed WordPress Hosting are related to price, while the disadvantages relate to features and performance.
Advantages
Very low price
Many companies allow you to host unlimited websites for a fixed price
Although unlimited traffic does not exist, most companies use it as a significant selling point and do not have strict limits on the number of visits to their websites
Disadvantages
Since the focus is on reducing costs rather than improving performance, the site is usually slow to load
Your site shares server resources with other users and may sometimes be affected by them
Unavailability of performance and security tweaks for WordPress
Advantages and disadvantages of Managed WordPress Hosting
Compared to web hosting, Managed WordPress Hosting has more advantages and disadvantages.
Advantages
Server architecture designed specifically for WordPress to deliver better performance
Built-in server-level caching, which also means better performance
Automatic updates and backups to ensure your site runs safely
Security features designed specifically for WordPress, such as firewall, login enhancement and malware scanning
All customer service representatives are WordPress experts
More convenient website management backend
Disadvantages
Much more expensive than web hosting
Strict visitor caps are often implemented
Only hosted WordPress sites
To ensure server performance, the hosting provider will restrict your use of some plugins
Summary
In fact, no matter what your budget is, we recommend sticking with dedicated WordPress hosting.
There are now many starter plans that offer WordPress web hosting, and while they lack some advanced features (such as custom dashboards and test sites), you pay very little and get your money's worth. Here are some of the best budget web hosting (all data from starter plan packages).
Virtual Hosting Suitable for visits Normal Online Loading time
If you want a more luxurious WordPress hosting experience, then you can upgrade to a more advanced Managed WordPress Hosting, such as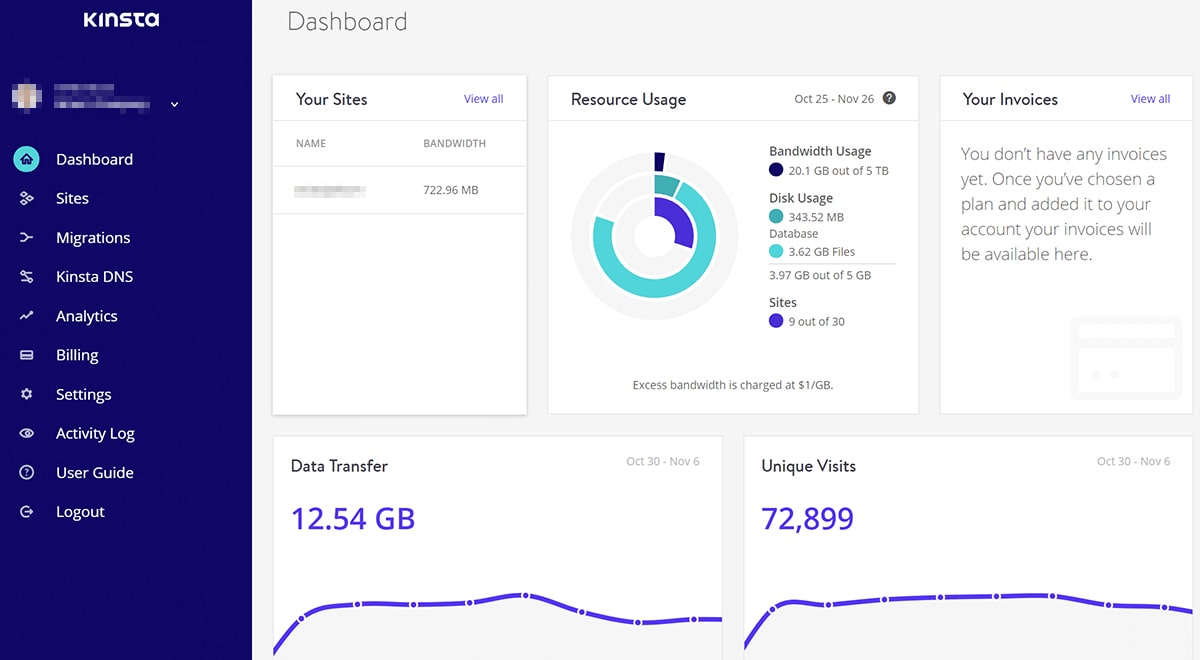 Pros Of Bluehost

Free migration service
Free SSL Certificate
Free domain for one year
basic site builder
One-Click-Install for WordPress
User friendly Easy to use Control Panel
24/7 support (Phone and Live)
Ready to Use Themes are Available
Cons Of Bluehost

Discount Price Available for 3 year plan

Pros Of Siteground

Expert customer support
24/7 "Guru" chat support
include website builder
SSL, Cloudflare CDN
daily backups
and SSH access
20+ email accounts
Cons Of Siteground

You have to Pay Setup fee on monthly plans
Limited cheap plan Are Avialable
Performance Of Siteground
Speed: 300ms
Uptime: 99.97
Security: Best
Best Transparent plans with excellent assistance ($3.95/month)
Siteground review

Pros Of A2

Fastest web hosting
servers optimized for WordPress
Unlimited bandwidth and storage
free LetsEncrypt SSL certificate
free site migration
Best for WordPress, Joomla, Drupal, OpenCart and Magento
20+ email accounts
Cons Of A2
Performance Of A2
Speed: 300ms
Uptime: 99.86
Security: best
Fastest Web Hosting with a 51% Discount
A2 Hosting review
If you have a static website (pure HTML, CSS, JS code) and want to host, you can host on any shared hosting or free web hosting like AWS, Firebase, GitHub Pages Etc.
If you have CMS like Wordpress to Host, then you need to think about more powerfull hosting plan that you feel has value, under buget and simplicity from it as an website owner.