Disclosure: This content is reader-supported, which means if you click on some of our links that we may earn a commission.
By caching files in servers around the world,  content delivery networks (CDNs)  can accelerate almost any website. Whether your visitors come from Europe, North America, Oceania, Asia, or elsewhere, CDNs automatically serve content from the nearest location for the fastest access.
Even if you are new to this field, there is no need to be intimidated. 
CDNs are not only for large companies. 
Any small business or individual webmaster can use them. Turning on a CDN service for your website is very easy. You can have all the rules set up in less than 5 minutes, and it probably won't cost you a lot of money if you choose your plan wisely.
No matter what type of website you have, from a simple blog to a large, complex corporate site, we've selected some of the best services to help you determine your direction.
StackPath CDN
 View Details
For WordPress sites, StackPath (formerly known as MaxCDN) is an excellent CDN service.
The CDN service implements a large network of servers on each continent and incorporates an intelligent caching system, an instant purge mechanism, and custom caching rules to improve site performance.
Other features include real-time analytics, custom edge rules, including segmented download options, serverless scripting capabilities, and basic plans that allow up to 1 TB of traffic per month. 
Price: From $20/month, first month free
KeyCDN
KeyCDN is  one of the most powerful content delivery networks in 34 data centers worldwide. You can install the WordPress plugin called  CDN Enabler to integrate KeyCDN into your WordPress site easily . 
The best feature is that this plugin allows you to clear the CDN cache directly from the WordPress control panel, which means you don't have to log into the KeyCDN dashboard to perform the relevant actions.
Price: Pay-as-you-go, with a 30-day free trial period.
Sucuri
Sucuri is the  best website security, monitoring, and protection service, and in addition to that, they offer CDN solutions to improve the speed and performance of WordPress websites. This company's CDN servers run on a globally distributed Anycast network with caching configurations with multiple customization options to maximize website speed.
Price:  The basic plan costs $199.99 per year.
Cloudflare
Cloudflare  is an excellent web performance and security service. 
They have the largest cloud web platform, maintaining 180 data centers worldwide and already protecting 16 million domains. 
You can use it to accelerate web pages, mobile apps, and APIs.
 Moreover, they offer a  free WordPress plugin,  significantly improve website performance with minimal configuration, and protect your website from DDoS attacks and malicious content.
Price:  Pro plans start at $20/month, but they also offer a free account with basic features.
Amazon CloudFront
Amazon CloudFront is an  integrated CDN service with  AWS that  delivers your website content to visitors immediately. 
The AWS network enhances its CDN capabilities with other services and provides fast delivery speeds worldwide, an advanced service for developers and programmers. 
Nevertheless, it would be best if you overcame some learning obstacles to master CloudFront flexibly.
Price:  Pay-as-you-go.
CacheFly
Built on the Anycast network,  CacheFly is  one of the oldest content delivery providers on the market and can help you improve your website speed and deliver content quickly. Whenever you need help, you can get in touch with their excellent support team and ask any CDN-related questions.
Price:  The starting fee for the Small Business Plan is $245/month, payable annually.
Rackspace
Rackspace is  an advanced cloud computing service that uses  Akamai' s network and streams content to hundreds of locations worldwide. Their caching service powers e-commerce sites, WordPress sites, web apps, mobile apps, and more.
Price:  Pay-as-you-go. Highly scalable and can handle any traffic load.
Google Cloud CDN
Google Cloud CDN , integrated with  Google Cloud Platform , is a low-cost content delivery web service with 90 servers worldwide to deliver content to visitors at the fastest possible speed from any location. They provide one IP address for all users and do not require zone DNS setup.
Price: Registration to Google Cloud Platform is required to access the CDN and the cost depends on your usage.
Microsoft Azure CDN
Suppose you're looking for a secure and reliable content delivery network. In that case,  Microsoft Azure CDN  is a perfect choice with servers that span the globe and highly scalable content delivery capabilities.
Price:  Pay-as-you-go.
Download web Hosting Checklist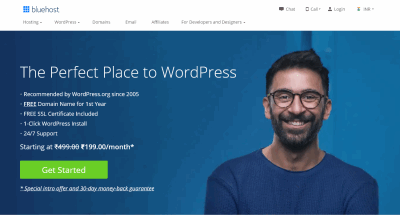 Monthly Membership